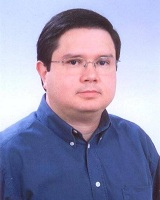 Research Interests:

Theories, methodologies, and applications of computer simulation

Artificial societies and social simulation

Behaviour modelling

Decision-making and discrete choice modelling

Incentives and mechanism design

Spatiotemporal data analytics

Serious games and gamification

Intelligent Transportation Systems

Sustainable cities and communities

AI in education
Rosaldo Rossetti is currently a senior research fellow and a member of the Directive Board of the Artificial Intelligence and Computer Science Lab, and an academic with the Department of Informatics Engineering at University of Porto, Portugal. Dr Rossetti served as an elected member of the Board of Governors of the IEEE ITS Society during term 2011-2013, and was a member of the steering committee of the IEEE Smart Cities Initiative from 2013 to 2017. He is currently chair of the Artificial Transportation Systems and Simulation Technical Activities Committee of the IEEE ITS Society, for which he was the recipient of the Best TAC of the IEEE ITS Society Award, in 2017. He is an associate editor of the IEEE Transactions on Intelligent Transportation Systems, and the ITS Department editor of the IEEE Intelligent System. Besides being a member of IEEE, he is also a member of ACM, APPIA (the Portuguese AI Society), and a founder member of APBS (the Portuguese-Brazilian Society for Modelling and Simulation).
Carneiro, J., Rossetti, R. J. F., Silva, D. C. and Oliveira, E. (2018). BIM, GIS, IoT and AR/VR Integration for Smart Maintenance and Management of Road Networks: State of the Art. Proceedings of the 4th IEEE International Smart Cities Conference (ISC2), September 16–19 2018, Kansas City, Missouri, USA

Cruz, J., Silva, E., Rossetti, R. J., Silva, D. C., Oliveira, E. C. and Neto, J. (2018). Application of multi-agent systems to shared transport services: A Review. 2018 13th Iberian Conference on Information Systems and Technologies (CISTI) (pp. 1–6)

Santos, D., Pinto, J., Rossetti, R. and Oliveira, E. (2018). Adding the third dimension to urban networks for electric mobility simulation: An example for the city of porto. Studies in Computational Intelligence, 718, pp. 199-214

Pereira, J., Pasquali, A., Saleiro, P. and Rossetti, R. (2017). Transportation in Social Media: An Automatic Classifier for Travel-Related Tweets. Progress in Artificial Intelligence - 18th EPIA Conference on Artificial Intelligence, EPIA 2017, Porto, Portugal, September 5-8, 2017, Proceedings (pp. 355-366)

Ramalho, M., Rossetti, R. and Cacho, N. (2017). Towards an architecture for smart garbage collection in urban settings. 2017 International Smart Cities Conference, ISC2 2017

Costa, V., Rossetti, R. and Sousa, A. (2017). Simulator for Teaching Robotics, ROS and Autonomous Driving in a Competitive Mindset. INTERNATIONAL JOURNAL OF TECHNOLOGY AND HUMAN INTERACTION, 13 (4), pp. 19-32

Almeida, J., Rossetti, R., Jacob, J., Faria, B. and Leça Coelho, A. (2017). Serious games for the human behaviour analysis in emergency evacuation scenarios. Cluster Computing, 20 (1), pp. 707-720

Rúbio, T. R. P. M., Kokkinogenis, Z., Cardoso, H. L., Oliveira, E. C. and Rossetti, R. J. F. (2017). ResMAS - A Conceptual MAS Model for Resource-Based Integrated Markets. Highlights of Practical Applications of Cyber-Physical Multi-Agent Systems - International Workshops of PAAMS 2017, Porto, Portugal, June 21-23, 2017, Proceedings (pp. 117-129)

Alam, I., Ahmed, M., Alam, M., Ulisses, J., Farid, D., Shatabda, S. and Rossetti, R. (2017). Pattern mining from historical traffic big data. TENSYMP 2017 - IEEE International Symposium on Technologies for Smart Cities

Vilarinho, C., Tavares, J. and Rossetti, R. (2017). Intelligent Traffic Lights: Green Time Period Negotiaton. Transportation Research Procedia (pp. 325-334)

Passos, L. S., Abreu, R. and Rossetti, R. J. F. (2017). Empirical Evaluation of Similarity Coefficients for Multiagent Fault Localization. IEEE TRANSACTIONS ON SYSTEMS MAN CYBERNETICS-SYSTEMS, 47 (5), pp. 767-782

Pinto, R., Rossetti, R. and Gonçalves, G. (2016). Wireless sensor network simulation for fault detection in industrial processes. SIMULTECH 2016 - Proceedings of the 6th International Conference on Simulation and Modeling Methodologies, Technologies and Applications (pp. 333-338)

Sandim, M., Rossetti, R. J., Moura, D. C., Kokkinogenis, Z. and Rúbio, T. R. (2016). Using GPS-based AVL data to calculate and predict traffic network performance metrics: A systematic review. Intelligent Transportation Systems (ITSC), 2016 IEEE 19th International Conference on (pp. 1692–1699)

Santos, D., Kokkinogenis, Z., de Sousa, J. F., Perrotta, D. and Rossetti, R. J. F. (2016). Towards the Integration of Electric Buses in Conventional Bus Fleets. 2016 IEEE 19TH INTERNATIONAL CONFERENCE ON INTELLIGENT TRANSPORTATION SYSTEMS (ITSC) (pp. 88-93)

Santos, D., Pinto, J., Rossetti, R. J. F. and Oliveira, E. (2016). Three Dimensional Modelling of Porto's Network for Electric Mobility Simulation. 2016 11TH IBERIAN CONFERENCE ON INFORMATION SYSTEMS AND TECHNOLOGIES (CISTI)

Ulisses, J., Rossetti, R., Almeida, J. and Faria, B. (2016). Social simulation of rescue teams' dynamic planning. Advances in Intelligent Systems and Computing, 445, pp. 621-630

Lori, N. F., Lavrador, R., Fonseca, L., Santos, C., Travasso, R., Pereira, A., Rossetti, R., Sousa, N. and Alves, V. (2016). Reducing computation time by Monte Carlo method: an application in determining axonal orientation distribution function. NEW ADVANCES IN INFORMATION SYSTEMS AND TECHNOLOGIES, VOL 2 (pp. 95-105)

Lori, N. F., Ibanez, A., Lavrador, R., Fonseca, L., Santos, C., Travasso, R., Pereira, A., Rossetti, R., Sousa, N. and Alves, V. (2016). Processing Time Reduction: an Application in Living Human High-Resolution Diffusion Magnetic Resonance Imaging Data. JOURNAL OF MEDICAL SYSTEMS, 40 (11)

Perrotta, D., Rossetti, R. J. F. and Afonso, J. L. (2016). On the Validation of an Electric Bus Simulation Model through Sensitivity Analysis. 2016 IEEE 19TH INTERNATIONAL CONFERENCE ON INTELLIGENT TRANSPORTATION SYSTEMS (ITSC) (pp. 342-347)

Conceicao, L. and Rossetti, R. J. F. (2016). Multivariate Modelling for Autonomous Vehicles: research trends in perspective. 2016 IEEE 19TH INTERNATIONAL CONFERENCE ON INTELLIGENT TRANSPORTATION SYSTEMS (ITSC) (pp. 83-87)

Santos, D., Pinto, J., Rossetti, R. and Oliveira, E. (2016). Modelling altitude information in two-dimensional traffic networks for electric mobility simulation. Journal of Information Systems Engineering & Management, 1 (3), pp. 191–198

Ulloa, D., Saleiro, P., Rossetti, R. J. F. and Silva, E. R. (2016). Mining social media for open innovation in transportation systems. 19th IEEE International Conference on Intelligent Transportation Systems, ITSC 2016, Rio de Janeiro, Brazil, November 1-4, 2016 (pp. 169-174)

Azevedo, T., Rossetti, R. J. and Barbosa, J. G. (2016). Densifying the sparse cloud SimSaaS: The need of a synergy among agent-directed simulation, SimSaaS and HLA. arXiv preprint arXiv:1601.08116

Costa, V., Rossetti, R. J. F. and Sousa, A. (2016). Autonomous Driving Simulator for Educational Purposes. 2016 11TH IBERIAN CONFERENCE ON INFORMATION SYSTEMS AND TECHNOLOGIES (CISTI)

Silva, E., Kokkinogenis, Z., Camara, A., Ulisses, J., Urbano, J., Silva, D. C., Oliveira, E. and Rossetti, R. J. F. (2016). An Exploratory Study of Taxi Sharing Schemas. 2016 IEEE 19TH INTERNATIONAL CONFERENCE ON INTELLIGENT TRANSPORTATION SYSTEMS (ITSC) (pp. 247-252)

Baghoussi, Y., Campos, P. J. R. M. and Rossetti, R. J. F. (2016). An Agent-based Model of the Earth System & Climate Change. IEEE SECOND INTERNATIONAL SMART CITIES CONFERENCE (ISC2 2016) (pp. 319-324)

Heshmati, S., Kokkinogenis, Z., Rossetti, R., Carravilla, M. and Oliveira, J. (2016). An agent-based approach to schedule crane operations in rail-rail transshipment terminals. Lecture Notes in Economics and Mathematical Systems (pp. 91-97)

Silva, E., Rossetti, R. J. F., Kokkinogenis, Z. and Pinto, J. (2016). A Systematic Review Protocol on Shared Transportation. 2016 11TH IBERIAN CONFERENCE ON INFORMATION SYSTEMS AND TECHNOLOGIES (CISTI)

Lira, G., Kokkinogenis, Z., Rossetti, R. J., Moura, D. C. and Rúbio, T. (2016). A computer-vision approach to traffic analysis over intersections. Intelligent Transportation Systems (ITSC), 2016 IEEE 19th International Conference on (pp. 47–53)

Almeida, J., Rossetti, R., Faria, B. and Coelho, A. (2015). Using serious games to train children and elicit fire safety behaviour. Advances in Intelligent Systems and Computing, 353, pp. 1153-1162

Rebelo, F., Soares, C. and Rossetti, R. J. F. (2015). TwitterJam: Identification of Mobility Patterns in Urban Centers Based on Tweets. 2015 IEEE FIRST INTERNATIONAL SMART CITIES CONFERENCE (ISC2) (pp. 1-6)

Passos, L., Abreu, R. and Rossetti, R. (2015). Spectrum-based fault localisation for multi-agent systems. IJCAI International Joint Conference on Artificial Intelligence (pp. 1134-1140)

Barros, J., Araujo, M. and Rossetti, R. J. F. (2015). Short-term real-time traffic prediction methods: a survey. 2015 INTERNATIONAL CONFERENCE ON MODELS AND TECHNOLOGIES FOR INTELLIGENT TRANSPORTATION SYSTEMS (MT-ITS) (pp. 132-139)

Ulisses, J., Almeida, J. E. and Rossetti, R. J. F. (2015). RAIN in Indoor Rescue Training. PROCEEDINGS OF THE 2015 10TH IBERIAN CONFERENCE ON INFORMATION SYSTEMS AND TECHNOLOGIES (CISTI 2015)

Rosa, P. and Rossetti, R. (2015). Procedural modelling techniques to configure scenes in a serious game based driving simulator. 29th Annual European Simulation and Modelling Conference 2015, ESM 2015 (pp. 448-454)

Chira, C., Bazzan, A. L. C. and Rossetti, R. J. F. (2015). Mult-Objective F,volutionary Traffic Assignment. 2015 IEEE 18TH INTERNATIONAL CONFERENCE ON INTELLIGENT TRANSPORTATION SYSTEMS (pp. 1177-1182)

Rodrigues, C., Silva, D., Rossetti, R. and Oliveira, E. (2015). Distributed flight simulation environment using flight simulator X. 2015 10th Iberian Conference on Information Systems and Technologies, CISTI 2015

Azevedo, T., Rossetti, R. and Barbosa, J. (2015). Densifying the sparse cloud simsaas: The need of a synergy among agent-directed simulation, SimSaaS and HLA. SIMULTECH 2015 - 5th International Conference on Simulation and Modeling Methodologies, Technologies and Applications, Proceedings (pp. 172-177)

Almeida, J. E., Rossetti, R. J., Aguiar, F. and Oliveira, E. (2015). Crowd Simulation Applied to Emergency and Evacuation Scenarios. Advances in Artificial Transportation Systems and Simulation (pp. 149–161)

Seliverstov, A. and Rossetti, R. J. F. (2015). An Ontological Approach to Spatio-Temporal Information Modelling in Transportation. 2015 IEEE FIRST INTERNATIONAL SMART CITIES CONFERENCE (ISC2)

Goncalves, J. S. V., Jacob, J., Rossetti, R. J. F., Coelho, A. and Rodrigues, R. (2015). An Integrated Framework for Mobile-Based ADAS Simulation. MODELING MOBILITY WITH OPEN DATA (pp. 171-186)

Ribeiro, J., Rossetti, R. and Oliveira, J. (2015). An agent-based simulation approach to the circular open dimension problem. 13th International Industrial Simulation Conference 2015, ISC 2015 (pp. 78-82)

Azevedo, T., Rossetti, R. J. F. and Barbosa, J. G. (2015). A State-of-the-art Integrated Transportation Simulation Platform. 2015 INTERNATIONAL CONFERENCE ON MODELS AND TECHNOLOGIES FOR INTELLIGENT TRANSPORTATION SYSTEMS (MT-ITS) (pp. 340-347)

Oliveira, M., Pereira, N., Oliveira, E., Almeida, J. E. and Rossetti, R. (2015). A multi-player approach in serious games: testing pedestrian fire evacuation scenarios. Oporto, DSIE15, January

Cardoso, R., Casimiro, A. and Rossetti, R. (2015). A graph model of intermodal transportation networks. 29th Annual European Simulation and Modelling Conference 2015, ESM 2015 (pp. 399-401)

Vilarinho, C., Tavares, J. P. and Rossetti, R. J. F. (2015). A Conceptual MAS Model for Real-Time Traffic Control. PROGRESS IN ARTIFICIAL INTELLIGENCE (pp. 157-168)

Reis, J., Rossetti, R. and Goncalves, G. (2014). Towards NetLogo and JADE integration: An industrial agent-in-the-loop approach. Modelling and Simulation 2014 - European Simulation and Modelling Conference, ESM 2014 (pp. 47-51)

Zaiat, A., Rossetti, R. J. F. and Coelho, R. J. S. (2014). Towards an Integrated Multimodal Transportation Dashboard. 2014 IEEE 17TH INTERNATIONAL CONFERENCE ON INTELLIGENT TRANSPORTATION SYSTEMS (ITSC) (pp. 145-150)

Almeida, J., Rossetti, R., Faria, B., Jacob, J. and Coelho, A. (2014). Towards a methodology for human behaviour elicitation: Preliminary results. 26th European Modeling and Simulation Symposium, EMSS 2014 (pp. 220-228)

Goncalves, J. S. V., Rossetti, R. J. F., Jacob, J., Goncalves, J., Olaverri Monreal, C., Coelho, A. and Rodrigues, R. (2014). Testing Advanced Driver Assistance Systems with a Serious-Game-Based Human Factors Analysis Suite. 2014 IEEE INTELLIGENT VEHICLES SYMPOSIUM PROCEEDINGS (pp. 13-18)

Goncalves, J., Goncalves, J. S. V., Rossetti, R. J. F. and Monreal, C. O. (2014). Smartphone Sensor Platform to Study Traffic Conditions and Assess Driving Performance. 2014 IEEE 17TH INTERNATIONAL CONFERENCE ON INTELLIGENT TRANSPORTATION SYSTEMS (ITSC) (pp. 2596-2601)

Pinto, F., Mendes Moreira, J., Soares, C. and Rossetti, R. (2014). Simulation of the ensemble generation process: The divergence between data and model similarity. Modelling and Simulation 2014 - European Simulation and Modelling Conference, ESM 2014 (pp. 103-107)

Almeida, J., Jacob, J., Faria, B., Rossetti, R. and Coelho, A. (2014). Serious games for the Elicitation of way-finding behaviours in emergency situations. Iberian Conference on Information Systems and Technologies, CISTI

Filgueiras, J., Rossetti, R., Kokkinogenis, Z., Ferreira, M., Olaverri Monreal, C., Paiva, M., Tavares, J. and Gabriel, J. (2014). Sensing bluetooth mobility data: Potentials and applications. Advances in Intelligent Systems and Computing, 262, pp. 419-432

Perrotta, D., Macedo, J. L., Rossetti, R. J. F., de Sousa, J. F., Kokkinogenis, Z., Ribeiro, B. and Afonso, J. L. (2014). Route planning for electric buses: a case study in Oporto. TRANSPORTATION: CAN WE DO MORE WITH LESS RESOURCES? - 16TH MEETING OF THE EURO WORKING GROUP ON TRANSPORTATION - PORTO 2013 (pp. 1004-1014)

Kokkinogenis, Z., Monteiro, N., Rossetti, R. J. F., Bazzan, A. L. C. and Campos, P. (2014). Policy and Incentive Designs Evaluation: a Social-Oriented Framework for Artificial Transportation Systems. 2014 IEEE 17TH INTERNATIONAL CONFERENCE ON INTELLIGENT TRANSPORTATION SYSTEMS (ITSC) (pp. 151-156)

Kokkinogenis, Z., Filguieras, J., Carvalho, S., Sarmento, L. and Rossetti, R. (2014). Mobility Network Evaluation in the User Perspective: Real-Time Sensing of Traffic Information in Twitter Messages. Advances in Artificial Transportation Systems and Simulation (pp. 219-234)

Nunes, J., Reis, L., Rossetti, R., Moreira, P. and Tavares, J. (2014). Dynamic simulation of human motion. Modelling and Simulation 2014 - European Simulation and Modelling Conference, ESM 2014 (pp. 395-397)

Perrotta, D., Macedo, J. L., Rossetti, R. J. F., Afonso, J. L., Kokkinogenis, Z. and Ribeiro, B. (2014). Driver Attitude and Its Influence on the Energy Waste of Electric Buses. SIMULATION OF URBAN MOBILITY (pp. 99-108)

Almeida, J., Rossetti, R., Aguiar, F. and Oliveira, E. (2014). Crowd Simulation Applied to Emergency and Evacuation Scenarios. Advances in Artificial Transportation Systems and Simulation (pp. 149-161)

Sassi, A., Zambonelli, F. and Rossetti, R. (2014). Coordination infrastructures for future smart social mobility services. IEEE Intelligent Systems, 29 (5), pp. 78-82

Vilarinho, C., Soares, G., Macedo, J., Tavares, J. P. and Rossetti, R. J. F. (2014). Capability-Enhanced AIMSUN with Real-Time Signal Timing Control. TRANSPORTATION: CAN WE DO MORE WITH LESS RESOURCES? - 16TH MEETING OF THE EURO WORKING GROUP ON TRANSPORTATION - PORTO 2013 (pp. 262-271)

Silva, C., Rossetti, R. and Pereira, J. (2014). Automatic simulation calibration: An evaluation of search-based metaheuristics applied to IEC 61131-3 based automation in the power systems domain. Modelling and Simulation 2014 - European Simulation and Modelling Conference, ESM 2014 (pp. 429-434)

Cunha, T., Rossetti, R. and Soares, C. (2014). Analysing Collaborative Filtering algorithms in a multi-agent environment. Modelling and Simulation 2014 - European Simulation and Modelling Conference, ESM 2014 (pp. 135-139)

Passos, L., Rossetti, R. and Gabriel, J. (2014). An Agent Methodology for Processes, the Environment, and Services. Advances in Artificial Transportation Systems and Simulation (pp. 37-53)

Soares, G., Kokkinogenis, Z., Macedo, J. L. and Rossetti, R. J. F. (2014). Agent-Based Traffic Simulation Using SUMO and JADE: An Integrated Platform for Artificial Transportation Systems. SIMULATION OF URBAN MOBILITY (pp. 44-61)

Rossetti, R. and Liu, R. (2014). Advances in Artificial Transportation Systems and Simulation. Elsevier Inc.

Veloso, R., Oliveira, G., Passos, L. S., Kokkinogenis, Z., Rossetti, R. J. F. and Gabriel, J. (2014). A Symbiotic Simulation Platform for Agent-based Quadcopters. PROCEEDINGS OF THE 2014 9TH IBERIAN CONFERENCE ON INFORMATION SYSTEMS AND TECHNOLOGIES (CISTI 2014)

Lima, D., Sandim, M., Fortuna, P. and Rossetti, R. (2014). A route assignment approach to vehicle emergency evacuation. Modelling and Simulation 2014 - European Simulation and Modelling Conference, ESM 2014 (pp. 221-225)

Veloso, R., Kokkinogenis, Z., Passos, L. S., Oliveira, G., Rossetti, R. J. F. and Gabriel, J. (2014). A Platform for the Design, Simulation and Development of Quadcopter Multi-Agent Systems. PROCEEDINGS OF THE 2014 9TH IBERIAN CONFERENCE ON INFORMATION SYSTEMS AND TECHNOLOGIES (CISTI 2014)

Monteiro, N., Rossetti, R., Campos, P. and Kokkinogenis, Z. (2014). A Framework for a Multimodal Transportation Network: an Agent-Based Model Approach. SUSTAINABLE MOBILITY IN METROPOLITAN REGIONS, MOBIL.TUM 2014 (pp. 213-227)

Liu, S. Y., Araujo, M., Brunskill, E., Rossetti, R., Barros, J. and Krishnan, R. (2013). Understanding Sequential Decisions via Inverse Reinforcement Learning. 2013 IEEE 14TH INTERNATIONAL CONFERENCE ON MOBILE DATA MANAGEMENT (MDM 2013), VOL 1 (pp. 177-186)

Almeida, J. E., Kokkinogenis, Z. and Rossetti, R. J. F. (2013). Towards a Framework for Pedestrian Simulation for Intermodal Interfaces. UKSIM-AMSS SEVENTH EUROPEAN MODELLING SYMPOSIUM ON COMPUTER MODELLING AND SIMULATION (EMS 2013) (pp. 335-340)

Martins, P., Rossetti, R. and Brito, A. (2013). Ship damage control action simulation using HLA. 15th Int. Conference on Harbor, Maritime and Multimodal Logistics Modeling and Simulation, HMS 2013, Held at the International Multidisciplinary Modeling and Simulation Multiconference, I3M 2013 (pp. 90-99)

Silva, J. F. M., Almeida, J. E., Pereira, A., Rossetti, R. J. F. and Coelho, A. L. (2013). PRELIMINARY EXPERIMENTS WITH EVA - SERIOUS GAMES VIRTUAL FIRE DRILL SIMULATOR. PROCEEDINGS 27TH EUROPEAN CONFERENCE ON MODELLING AND SIMULATION ECMS 2013 (pp. 221-227)

Rossetti, R. J. F., Almeida, J. E., Kokkinogenis, Z. and Gonalves, J. (2013). Playing Transportation Seriously: Applications of Serious Games to Artificial Transportation Systems. IEEE INTELLIGENT SYSTEMS, 28 (4), pp. 107-113

Passos, L., Kokkinogenis, Z., Rossetti, R. and Gabriel, J. (2013). Multi-resolution simulation of taxi services on airport terminal's curbside. IEEE Conference on Intelligent Transportation Systems, Proceedings, ITSC (pp. 2361-2366)

Almeida, J. E., Rossetti, R. J. F. and Coelho, A. L. (2013). Mapping 3D Character Location for Tracking Players' Behaviour. PROCEEDINGS OF THE 2013 8TH IBERIAN CONFERENCE ON INFORMATION SYSTEMS AND TECHNOLOGIES (CISTI 2013)

Silva, J. F., Almeida, J. E., Rossetti, R. J. F. and Coelho, A. L. (2013). Gamifying Evacuation Drills. PROCEEDINGS OF THE 2013 8TH IBERIAN CONFERENCE ON INFORMATION SYSTEMS AND TECHNOLOGIES (CISTI 2013)

Alves, P. R. J. A., Goncalves, J., Rossetti, R. J. F., Oliveira, E. C. and Monreal, C. O. (2013). Forward Collision Warning Systems Using Heads-Up Displays: Testing Usability of Two New Metaphors. 2013 IEEE INTELLIGENT VEHICLES SYMPOSIUM WORKSHOPS (IV WORKSHOPS) (pp. 1-6)

Carvalho, P., Rossetti, R., Rocha, A. and Oliveira, E. (2013). Exploring unkown networks using a cooperative mas-based approach. 25th European Modeling and Simulation Symposium, EMSS 2013 (pp. 333-338)

Sousa, J., Kokkinogenis, Z., Rossetti, R. and Saraiva, J. (2013). Electricity market and renewable energy integration: An agent-based conceptual model. 1st International Workshop on Simulation for Energy, Sustainable Development and Environment, SESDE 2013, Held at the International Multidisciplinary Modeling and Simulation Multiconference, I3M 2013 (pp. 101-108)

Silva, J. F., Almeida, J. E., Rossetti, R. J. F. and Coelho, A. L. (2013). A Serious Game for EVAcuation Training. 2013 IEEE 2ND INTERNATIONAL CONFERENCE ON SERIOUS GAMES AND APPLICATIONS FOR HEALTH (SEGAH)

Macedo, J., Kokkinogenis, Z., Soares, G., Perrotta, D. and Rossetti, R. (2013). A HLA-based multi-resolution approach to simulating electric vehicles in simulink and SUMO. IEEE Conference on Intelligent Transportation Systems, Proceedings, ITSC (pp. 2367-2372)

Vasconcelos, G., Petry, M., Almeida, J. E., Rossetti, R. J. F. and Coelho, A. L. (2012). USING UWB FOR HUMAN TRAJECTORY EXTRACTION. 24TH EUROPEAN MODELING AND SIMULATION SYMPOSIUM (EMSS 2012) (pp. 428-433)

Timóteo, I. J. P. M., Araujo, M. R., Rossetti, R. J. F. and Oliveira, E. C. (2012). Using TraSMAPI for the assessment of multi-agent traffic management solutions. Progress in AI, 1 (2), pp. 157-164

Ribeiro, J., Almeida, J. E., Rossetti, R. J. F., Coelho, A. and Coelho, A. L. (2012). Using Serious Games to Train Evacuation Behaviour. SISTEMAS Y TECNOLOGIAS DE INFORMACION, VOLS 1 AND 2 (pp. 771-776)

Paiva, M., Petry, M. and Rossetti, R. J. F. (2012). USING MOBILE DEVICES FOR TOPOLOGICAL INFERENCE OF INDOOR ENVIRONMENTS. ICAART: PROCEEDINGS OF THE 4TH INTERNATIONAL CONFERENCE ON AGENTS AND ARTIFICIAL INTELLIGENCE, VOL 1 (pp. 427-432)

Jacob, J., Rossetti, R. J. F., Coelho, A. and Rodrigues, R. (2012). TOWARDS THE IMPLEMENTATION OF A HANDBALL PLAYER AGENT FRAMEWORK. 24TH EUROPEAN MODELING AND SIMULATION SYMPOSIUM (EMSS 2012) (pp. 204-209)

Ribeiro, J., Almeida, J. E., Rossetti, R. J. F., Coelho, A. and Coelho, A. L. (2012). TOWARDS A SERIOUS GAMES EVACUATION SIMULATOR. PROCEEDINGS 26TH EUROPEAN CONFERENCE ON MODELLING AND SIMULATION ECMS 2012 (pp. 697-702)

Paiva, M., Petry, M. and Rossetti, R. (2012). Topological inference through mobile devices. Proceedings of the ACM Symposium on Applied Computing (pp. 574-575)

Teófilo, L. F., Rossetti, R., Reis, L. P., Cardoso, H. L. and Nogueira, P. A. (2012). Simulation and Performance Assessment of Poker Agents. Multi-Agent-Based Simulation XIII - International Workshop, MABS 2012, Valencia, Spain, June 4-8, 2012, Revised Selected Papers (pp. 69-84)

Perrotta, D., Ribeiro, B., Rossetti, R. J. F. and Afonso, J. L. (2012). On the potential of regenerative braking of electric buses as a function of their itinerary. PROCEEDINGS OF EWGT 2012 - 15TH MEETING OF THE EURO WORKING GROUP ON TRANSPORTATION (pp. 1156-1167)

Almeida, J. E., Kokkinogenis, Z. and Rossetti, R. J. F. (2012). NetLogo Implementation of an Evacuation Scenario. INFORMATION SYSTEMS AND TECHNOLOGIES

Goncalves, J., Rossetti, R. J. F. and Monreal, C. O. (2012). IC-DEEP: A serious games based application to assess the ergonomics of In-Vehicle Information Systems. 2012 15TH INTERNATIONAL IEEE CONFERENCE ON INTELLIGENT TRANSPORTATION SYSTEMS (ITSC) (pp. 1809-1814)

Pereira, J. and Rossetti, R. (2012). An integrated architecture for autonomous vehicles simulation. Proceedings of the ACM Symposium on Applied Computing (pp. 286-292)

Macedo, J., Soares, M., Timoteo, I. and Rossetti, R. J. F. (2012). An Approach to Advisory-Based Traffic Control. INFORMATION SYSTEMS AND TECHNOLOGIES

Teófilo, L. F., Rossetti, R., Reis, L. P. and Cardoso, H. L. (2012). A simulation system to support computer poker research. 13th International Workshop on Multi-Agent Based Simulation

Silva, P. B., Coelho, A. and Rossetti, R. J. F. (2012). A Collaborative Environment for Urban Landscape Simulation. 2012 IEEE 21ST INTERNATIONAL WORKSHOP ON ENABLING TECHNOLOGIES: INFRASTRUCTURE FOR COLLABORATIVE ENTERPRISES (WETICE) (pp. 256-261)

Timoteo, I. J. P. M., Araujo, M. R., Rossetti, R. J. F. and Oliveira, E. C. (2011). Using TraSMAPI for Developing Multi-Agent Intelligent Traffic Management Solutions. ADVANCES ON PRACTICAL APPLICATIONS OF AGENTS AND MULTI-AGENT SYSTEMS (pp. 119-128)

Shafii, N., Reis, L. P. and Rossetti, R. J. F. (2011). Two Humanoid Simulators: Comparison and Synthesis. SISTEMAS E TECNOLOGIAS DE INFORMACAO, VOL I (pp. 773-778)

Passos, L., Rossetti, R. and Kokkinogenis, Z. (2011). Towards the next-generation traffic simulation tools: A first appraisal. Proceedings of the 6th Iberian Conference on Information Systems and Technologies, CISTI 2011

Santiago, C. B., Reis, L. P., Rossetti, R. and Sousa, A. (2011). Foundations for Creating a Handball Sport Simulator. SISTEMAS E TECNOLOGIAS DE INFORMACAO, VOL I (pp. 761-766)

Passos, L. S., Rossetti, R. J. F. and Reis, L. P. (2011). Evaluation of taxi services on airport terminal's curbside for picking up passengers. SISTEMAS E TECNOLOGIAS DE INFORMACAO, VOL I (pp. 767-772)

Pereira, J. and Rossetti, R. (2011). Autonomous vehicles simulation: A comprehensive review. ESM 2011 - 2011 European Simulation and Modelling Conference: Modelling and Simulation 2011 (pp. 217-224)

Passos, L. S., Rossetti, R. J. F. and Gabriel, J. (2011). An Agent Methodology for Processes, the Environment, and Services. 2011 14TH INTERNATIONAL IEEE CONFERENCE ON INTELLIGENT TRANSPORTATION SYSTEMS (ITSC) (pp. 2124-2129)

Timoteo, I., Araujo, M., Rossetti, R. and Oliveira, E. (2010). TraSMAPI: An API oriented towards multi-agent systems real-time interaction with multiple traffic simulators. IEEE Conference on Intelligent Transportation Systems, Proceedings, ITSC (pp. 1183-1188)

Passos, L. S. and Rossetti, R. (2010). Traffic Light Control using Reactive Agents. SISTEMAS Y TECNOLOGIAS DE INFORMACION (pp. 588-593)

Freitas, T., Coelho, A. and Rossetti, R. (2010). Correcting routing information through GPS data processing. IEEE Conference on Intelligent Transportation Systems, Proceedings, ITSC (pp. 706-711)

Passos, L., Rossetti, R. and Oliveira, E. (2010). Ambient-centred intelligent traffic control and management. IEEE Conference on Intelligent Transportation Systems, Proceedings, ITSC (pp. 224-229)

Correia, F. L., Amaro, R. F. S., Sarmento, L. and Rossetti, R. J. F. (2010). AllCall: An Automated Call for Paper Information Extractor. SISTEMAS Y TECNOLOGIAS DE INFORMACION (pp. 602-605)

Pacheco, J. and Rossetti, R. (2010). Agent-based traffic control: A fuzzy Q-learning approach. IEEE Conference on Intelligent Transportation Systems, Proceedings, ITSC (pp. 1172-1177)

Pacheco, J., Rossetti, R. and Rodriguez, C. (2010). A fuzzy Q-learning approach to simulate intelligent traffic control. 8th International Industrial Simulation Conference 2010, ISC 2010 (pp. 257-261)

Loureiro, P. F. Q., Rossetti, R. J. F. and Braga, R. A. M. (2009). Video Processing Techniques for Traffic Information Acquisition Using Uncontrolled Video Streams. 2009 12TH INTERNATIONAL IEEE CONFERENCE ON INTELLIGENT TRANSPORTATION SYSTEMS (ITSC 2009) (pp. 127-133)

Dos Santos, F. and Rossetti, R. (2009). Ubiquitous computing for health applications [Computação ubíqua para aplicações em saúde]. Actas da 4a Conferencia Iberica de Sistemas e Tecnologias de Informacao, CISTI 2009 (pp. 615-620)

dos Santos, F. C. and Rossetti, R. J. F. (2009). UBIQUITOUS COMPUTING APPLICATIONS IN HEALTH. SISTEMAS E TECHNOLOGIAS DE INFORMACAO: ACTAS DA 4A CONFERENCIA IBERICA DE SISTEMAS E TECNOLOGIAS DE LA INFORMACAO (pp. 615-620)

Goncalves, J. F. B., Rossetti, R. J. F., Esteves, E. F. and Oliveira, E. C. (2009). TOWARDS A MICROSCOPIC TRAFFIC SIMULATION FRAMEWORK TO ASSESS VEHICLE-TO-VEHICLE NETWORKS. 7TH INDUSTRIAL SIMULATION CONFERENCE 2009 (pp. 183-190)

Pereira, J. L. F., Rossetti, R. J. F. and Oliveira, E. C. (2009). Towards a Cooperative Traffic Network Editor. COOPERATIVE DESIGN, VISUALIZATION, AND ENGINEERING, PROCEEDINGS (pp. 236-239)

Correia, F. L., Amaro, R. F. S. and Rossetti, R. J. F. (2009). TASK MANAGEMENT AND ITINERARY PLANNING An Integrated View based on Multi-Agent Systems. ICAART 2009: PROCEEDINGS OF THE INTERNATIONAL CONFERENCE ON AGENTS AND ARTIFICIAL INTELLIGENCE (pp. 361-364)

Goncalves, J. F. B., Esteves, E. F., Rossetti, R. J. F. and Oliveira, E. (2009). Simulating Communication in a Service-Oriented Architecture for V2V Networks. PROGRESS IN ARTIFICIAL INTELLIGENCE, PROCEEDINGS (pp. 15-26)

Rocha, G. M. G., Santos, D. and Rossetti, R. (2009). myTIS: a MAS-based TIS for public transport users. URBAN TRANSPORT XV (pp. 177-183)

Freitas, T. R. M., Coelho, A. and Rossetti, R. J. F. (2009). Improving Digital Maps Through GPS Data Processing. 2009 12TH INTERNATIONAL IEEE CONFERENCE ON INTELLIGENT TRANSPORTATION SYSTEMS (ITSC 2009) (pp. 480-485)

Esteves, E., Rossetti, R., Ferreira, P. and Oliveira, E. (2009). Conceptualization and implementation of a microscopic pedestrian simulation platform. Proceedings of the ACM Symposium on Applied Computing (pp. 2105-2106)

Ferreira, P., Esteves, E., Rossetti, R. and Oliveira, E. (2009). Applying situated agents to microscopic traffic modelling. Multi-Agent Systems for Traffic and Transportation Engineering (pp. 108-123)

Figueiredo, M. C., Rossetti, R. J. F., Braga, R. A. M. and Reis, L. P. (2009). An Approach to Simulate Autonomous Vehicles in Urban Traffic Scenarios. 2009 12TH INTERNATIONAL IEEE CONFERENCE ON INTELLIGENT TRANSPORTATION SYSTEMS (ITSC 2009) (pp. 322-327)

Esteves, E. F., Rossetti, R. J. F. and Oliveira, E. C. (2009). A SOFTWARE ENVIRONMENT FOR MICROSCOPIC PEDESTRIAN SIMULATION. 7TH INDUSTRIAL SIMULATION CONFERENCE 2009 (pp. 173-177)

Soares, G., Rossetti, R., Flores, N., Aguiar, A. and Ferreira, H. (2009). A Cooperative Personal Agenda in a Collaborative Team Environment. COOPERATIVE DESIGN, VISUALIZATION, AND ENGINEERING, PROCEEDINGS (pp. 193-196)

Rossetti, R. J. F., Ferreira, P. A. F., Braga, R. A.A. and Oliveira, E. C. (2008). Towards an Artificial Traffic Control System. PROCEEDINGS OF THE 11TH INTERNATIONAL IEEE CONFERENCE ON INTELLIGENT TRANSPORTATION SYSTEMS (pp. 14-19)

Ferreira, P., Esteves, E., Rossetti, R. J. and Oliveira, E. C. (2008). Extending microscopic traffic modelling with the concept of situated agents. Proc. of the 5th Workshop on Agents in Traffic and Transportation, AAMAS (pp. 87–93)

Ferreira, P. A. F., Esteves, E. F., Rossetti, R. J. F. and Oliveira, E. C. (2008). A Cooperative Simulation Framework for Traffic and Transportation Engineering. COOPERATIVE DESIGN, VISUALIZATION, AND ENGINEERING, PROCEEDINGS (pp. 89-97)

Rossetti, R. J., Oliveira, E. C. and Bazzan, A. L. (2007). Towards a specification of a framework for sustainable transportation analysis. 13th Portuguese Conference on Artificial Intelligence, Guimarães, Portugal

Rossetti, R. and Liu, R. (2005). An agent-based approach to assess drivers' interaction with pre-trip information systems. Journal of Intelligent Transportation Systems, 9 (1), pp. 1-10

Rossetti, R. and Liu, R. (2005). A dynamic network simulation model based on multi-agent systems. Applications of Agent Technology in Traffic and Transportation (pp. 181-192)

Rossetti, R., Bordini, R., Bazzan, A., Bampi, S., Liu, R. and Vliet, D. (2002). Using BDI agents to improve driver modelling in a commuter scenario. Transportation Research Part C: Emerging Technologies, 10 (5-6), pp. 373-398
Carneiro, J. M. T. (2018). Virtual/Augmented Reality for infrastructure management of road networks. (Master's Thesis, Faculty of Engineering, University of Porto)

Baião, J. D. G. (2018). Integrated GIS-based simulation for civil protection and crisis management. (Master's Thesis, Faculty of Engineering, University of Porto)

Paiva, S. I. L. (2018). Inferring urban indicators through computer vision on Google Street View. (Master's Thesis, Faculty of Engineering, University of Porto)

Veiga, F. J. L. (2018). Image Processing for Detection of Vehicles In Motion. (Master's Thesis, Faculty of Engineering, University of Porto)

Cardoso, R. P. P. (2018). Engineering sustainable and adaptive systems in dynamic environments. (Master's Thesis, Faculty of Engineering, University of Porto)

Casimiro, A. D. (2018). An approach to player's attention modelling in virtual reality environments. (Master's Thesis, Faculty of Engineering, University of Porto)

Ramos, F. M. M. (2018). Advanced processing and object detection techniques for assisted and autonomous driving systems. (Master's Thesis, Faculty of Engineering, University of Porto)

Ferrolho, H. M. M. (2017). Whole-Body End-Pose Planning for High-Degree-of-Freedom Robots on Uneven and Inclined Surfaces. (Master's Thesis, Faculty of Engineering, University of Porto)

de Carvalho Pinto, J. P. V. (2017). Interoperabilidade entre Aplicações de Software para Smart Cities: Em direcção a uma Arquitectura de referência. (Master's Thesis, Faculty of Engineering, University of Porto)

Moura, A. C. R. (2017). Fostering motivation through AI techniques in educational serious games. (Master's Thesis, Faculty of Engineering, University of Porto)

da Silva Alves, O. (2017). Analysis, specification and prototyping of a new approach to graphical user interfaces for CERN's accelerator controls. (Master's Thesis, Faculty of Engineering, University of Porto)

de Almeida, J. E. S. C. (2016). Serious Games as a Behaviour Elicitation Tool: Applications to Evacuation Scenarios. (Doctoral dissertation, Faculty of Engineering, University of Porto)

dos Reis, J. M. M. (2016). Previsão em tempo real de condições de tráfego em redes veiculares. (Master's Thesis, Faculty of Engineering, University of Porto)

dos Santos, D. R. G. (2016). Integrating Electric Buses in Conventional Public Transit: A First Appraisal. (Master's Thesis, Faculty of Engineering, University of Porto)

Fernandes, C. D. S. (2016). Forecasting hot water demand aiming at domestic energy efficiency. (Master's Thesis, Faculty of Engineering, University of Porto)

Mineiro, V. H. T. (2016). Exploração dos benefícios mútuos entre BIM e jogos de simulação. (Master's Thesis, Faculty of Engineering, University of Porto)

dos Santos Teixeira, D. (2016). An empirical platform for behavioural modelling using serious games. (Master's Thesis, Faculty of Engineering, University of Porto)

Manzanarez, D. C. U. (2016). A Framework for Open Innovation through Automatic Analysis of Social Media Data. (Master's Thesis, Faculty of Engineering, University of Porto)

Seliverstov, A. (2015). Uma abordagem ontológica para modelação de informação espaciotemporal com aplicações em transportes. (Master's Thesis, Faculty of Engineering, University of Porto)

Passos, L. S. (2015). Spectrum-Based Fault Diagnosis in Multi-Agent Systems. (Doctoral dissertation, Faculty of Engineering, University of Porto)

Azevedo, T. M. L. (2015). From the Ground to the Cloud: Towards an Integrated Transportation Simulation Platform. (Master's Thesis, Faculty of Engineering, University of Porto)

Barros, J. R. R. (2015). Caraterização de estradas em tempo real através de métodos preditivos. (Master's Thesis, Faculty of Engineering, University of Porto)

de Andrade, D. P. (2015). Assessing the performance of electric buses: a study on the impacts of different routes. (Doctoral dissertation, Faculty of Engineering, University of Porto)

Nora, D. J. M. (2015). An argumentation model for deliberation in heterogeneous multiagent systems. (Master's Thesis, Faculty of Engineering, University of Porto)

Lira, G. R. (2015). A computer vision approach to drone-based traffic analysis of road intersections. (Master's Thesis, Faculty of Engineering, University of Porto)

de Jesus Araújo Alves, P. R. (2014). Validação de simuladores de condução low-cost baseados em jogos sérios usando Heads-Up Display: estudo de caso com simulação de dispositivos in-glass. (Master's Thesis, Faculty of Engineering, University of Porto)

de Jesus Barbosa Pinto, J. P. (2014). Sistema Avançado de Configuração e Simulação de Unidades Fabris. (Master's Thesis, Faculty of Engineering, University of Porto)

Pinho, T. L. A. (2014). Real-time forecasting of traffic conditions on road networks. (Master's Thesis, Faculty of Engineering, University of Porto)

Oliveira, G. P. (2014). Quad-copter platform for civil applications. (Master's Thesis, Faculty of Engineering, University of Porto)

Veloso, R. F. D. (2014). Plataforma para a Conceção, Simulação e Desenvolvimento de Sistemas Multiagente de Quadcopters. (Master's Thesis, Faculty of Engineering, University of Porto)

Maia, R. F. D. V. (2014). Optimized mobile system for seamless indoor/outdoor positioning. (Master's Thesis, Faculty of Engineering, University of Porto)

Zaiat, A. (2014). Integrated Multimodal Transportation Dashboard. (Master's Thesis, Faculty of Engineering, University of Porto)

Pereira, J. C. P. (2014). Gamification on Users Daily Activities. (Master's Thesis, Faculty of Engineering, University of Porto)

Costa, N. M. D. (2014). Automatic Blood Typing Scanner Through Agglutination. (Master's Thesis, Faculty of Engineering, University of Porto)

Vasconcelos, J. G. A. M. (2013). Using ubisense to model human behaviour in emergency situations. (Master's Thesis, Faculty of Engineering, University of Porto)

da Costa Conceição, L. F. (2013). Desenvolvimento de Simulador para Solução Metro-Ferroviária. (Master's Thesis, Faculty of Engineering, University of Porto)

de Araújo, M. R. (2012). Understanding Behavior via Inverse Reinforcement Learning. (Master's Thesis, Faculty of Engineering, University of Porto)

Fernandes, R. P. A. (2012). Towards a collaborative tourist system using serious games. (Master's Thesis, Faculty of Engineering, University of Porto)

Ribeiro, J. P. M. (2012). Serious games applied to pedestrian modelling and simulation. (Master's Thesis, Faculty of Engineering, University of Porto)

de Sousa Carvalho, R. M. (2012). Seamless Indoor / Outdoor Positioning using Smartphones. (Master's Thesis, Faculty of Engineering, University of Porto)

dos Santos Rocha, D. J. (2012). iRouting: Utilização de técnicas inteligentes de optimização em sistemas de navegação GPS. (Master's Thesis, Faculty of Engineering, University of Porto)

da Silva Oliveira Magalhães, B. F. (2012). Cartografia digital colaborativa para simulação de tráfego utilizando logs gps. (Master's Thesis, Faculty of Engineering, University of Porto)

de Sales Ferreira, R. C. (2012). Automatic extaction of mobility activities in microblogs. (Master's Thesis, Faculty of Engineering, University of Porto)

Gonçalves, V. J. M. (2012). Applying serious games to assess driver information system ergonomics. (Master's Thesis, Faculty of Engineering, University of Porto)

da Silva, N. F. S. (2012). A web based platform for planning and controlling a demand responsive transportation system. (Master's Thesis, Faculty of Engineering, University of Porto)

Moreira, J. D. M. (2011). Um exemplo de computação ubíqua em serviços de saúde orientados ao utente. (Master's Thesis, Faculty of Engineering, University of Porto)

de Paiva, M. A. G. (2011). Study on indoor mapping using mobile computing. (Master's Thesis, Faculty of Engineering, University of Porto)

de Almeida, D. F. (2011). FaceBike: Agregação de informação de utilização de velocípedes via rede social de ciclistas. (Master's Thesis, Faculty of Engineering, University of Porto)

de Carvalho Magalhães, J. M. (2011). Classificação de atributos através do ganho de informação para efeitos de reconhecimento de browsers. (Master's Thesis, Faculty of Engineering, University of Porto)

Pereira, J. L. F. (2011). An integrated architecture for autonomous vehicles simulation. (Master's Thesis, Faculty of Engineering, University of Porto)

Carvalho, S. F. L. (2010). Real-time sensing of traffic information in twitter messages. (Master's Thesis, Faculty of Engineering, University of Porto)

Ferreira, P. M. T. T. (2010). Information systems for public transport users. (Master's Thesis, Faculty of Engineering, University of Porto)

Nunes, H. M. B. (2010). Gestão de equipamentos e mobilitário urbano. (Master's Thesis, Faculty of Engineering, University of Porto)

Aguiar, F. H. M. (2010). Crowd simulation applied to emergency and evacuation situations. (Master's Thesis, Faculty of Engineering, University of Porto)

Esteves, E. F. (2009). Utilização de agentes autónomos na simulação pedonal em interfaces multi-modais. (Master's Thesis, Faculty of Engineering, University of Porto)

Nunes, T. B. (2009). Towards a pedestrain navigation system. (Master's Thesis, Faculty of Engineering, University of Porto)

dos Santos, F. C. (2009). Computação ubíqua para aplicações em saúde. (Master's Thesis, Faculty of Engineering, University of Porto)

Loureiro, P. F. Q. (2009). Automatic Traffic Congestion Detection Using Uncontrolled Video Sources. (Master's Thesis, Faculty of Engineering, University of Porto)

Goncalves, J. F. B. (2009). Arquitectura Baseada em Serviços para Redes Veículo-a-Veículo. (Master's Thesis, Faculty of Engineering, University of Porto)

Carvalho, D. T. (2008). Using Web-Browser Profiling to Detect Click Fraud. (Master's Thesis, Faculty of Engineering, University of Porto)

Ferreira, P. A. F. (2008). Specification and Implementation of an Artificial Transport System. (Master's Thesis, Faculty of Engineering, University of Porto)
Information not available