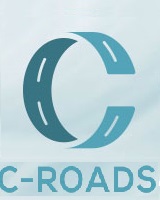 C-ROADS Portugal
Reference:
2016-PT-TM-0259-S (CEF - Connecting Europe Facility)
Contractor:
European Comission
Begin:
02/2017 -
End:
12/2020
Partners:
31 partners
Project Contact:
Rosaldo Rossetti
Keywords:
Intelligent Transportation Systems
The C-Roads Platform is a joint initiative of European Member States and road operators for testing and implementing C-ITS services in light of cross-border harmonisation and interoperability. This website is your centre of information for news and events on the technical and strategic development of European C-ITS deployment. The aim of the C-Roads Platform is:
link all C-ITS deployments;
develop, share and publish common technical specifications (including the common communication profiles;
planning intensive cross-testing to verify interoperability;
develop system tests based on the common communication profiles by focusing on hybrid communication mix, which is a combination of ETSI ITS-G5 and operational cellular networks. And by doing so C-Roads will pave the ground for making Cooperative, Connected and Automated Driving reality.
Information not available
Information not available